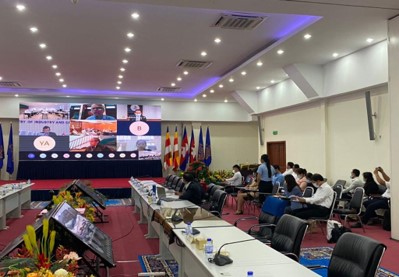 19 Nov

Thailand Government hosts the 25th AMEICC Meeting

 

Government and industry representatives from the ASEAN Member States from Brunei Darussalam, Cambodia, Indonesia, Laos PDR, Malaysia, Myanmar, Philippines, Singapore, Thailand and Vietnam participated the event.

The AMEICC Meeting is an annual event spearheaded by the Japanese Government through the Ministry of Economy, Trade and Industry. As a kickoff to the two-day event, the ASEAN- Japan Chemical Safety Database meeting was held also held on August 5, 2020. The agreements and output of this meeting were reported to the 25th AMEICC Meeting.
The two-day event featured a discussion on the regulatory updates and plastic waste management among the ASEAN Member States. Director Eries Cagatan of the Board of Investments (BOI) provided updates from the Philippines while Mr. Crispial Lao presented the private companies' initiatives on plastic waste management.